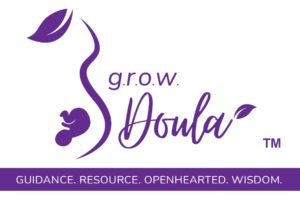 Counties: Alachua, Bradford, Citrus, Columbia, Dixie, Gilchrist, Hamilton, Hernando, Lafayette, Lake, Levy, Marion, Putnam, Sumter, Suwannee, Union
About: Investing in Doula care during pregnancy produces proven, long-term returns for mothers, babies and families. The G.R.O.W. Doula Community Program Model improves local maternal and child health systems of care. The goal of the G.R.O.W. Doula model is to increase community health literacy and improve outcomes among participating families by addressing factors that contribute to fetal death, infant and maternal mortality and morbidity. G.R.O.W. Doula acknowledges that all families should have access to Doula care.
Services: Healthy Start G.R.O.W. Doulas provide continuous physical, emotional and informational support to a mother before, during and shortly after childbirth, to help her achieve the healthiest, most satisfying experience possible.
Who is eligible? More information is coming soon.
How to enroll: More information is coming soon.
Our partnerships: The Healthy Start G.R.O.W. Doula program is overseen by the Healthy Start of North Central Florida and Central Healthy Start coalitions, which are affiliate partners of WellFlorida Council, in collaboration between Indian River County Healthy Start Coalition and the G.R.O.W. Doula program.
VIDEO
G.R.O.W. Doula Program