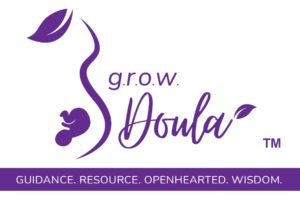 County: Alachua
About: The Healthy Start G.R.O.W. (Guidance. Resource. Openhearted. Wisdom.) Doula Program supports, educates and empowers pregnant women to take control of their health. The program focuses on education to increase the parent's knowledge of early childhood development, building a stronger attachment between child and caregiver, early detection of developmental delays and health issues, and increases school readiness and success.
Services: Healthy Start G.R.O.W. Doulas provide continuous physical, emotional and informational support to a mother before, during and shortly after childbirth, to help her achieve the healthiest, most satisfying experience possible.
Who is eligible? Pregnant women who live and give birth in Alachua County.
How to enroll: Coming Soon
Our partnership: The Healthy Start G.R.O.W. Doula program is overseen by the Healthy Start of North Central Florida Coalition and is a collaboration between the Indian River County Healthy Start Coalition G.R.O.W. Doula program. The training for our G.R.O.W. Doulas has been provided by Humana and Sunshine Health.
VIDEO
G.R.O.W. Doula Program