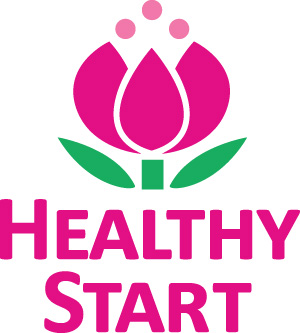 Counties: Alachua, Bradford, Citrus, Columbia, Dixie, Gilchrist, Hamilton, Hernando, Lafayette, Lake, Levy, Marion, Putnam, Sumter, Suwannee, Union
About: Healthy Start is a home visiting program that provides one-on-one support throughout a woman's pregnancy, and is there for mom and family after baby is born and during early childhood. This free program is designed to meet the needs of each participant to ensure that every baby has a healthy start.
Services: Education and support in childbirth, newborn care, breastfeeding, child development, nutrition, family planning, help to quit smoking, infant safety and more.
Who is eligible? Pregnant women, infants and families with children up to age 3 who are at-risk for poor birth outcomes and need help with healthy child development. Eligibility is based on the Healthy Start screen, which is a simple one-page set of questions used to determine if mom or baby could benefit from Healthy Start services. The Healthy Start screen can uncover factors that could affect mom's health or the baby's health, growth and development.
How to enroll: Healthcare providers are required by Florida law to offer the Healthy Start screen to all pregnant women on their first prenatal visit and to newborns at the hospital or birth center. If you are not offered the Healthy Start screen—ask for it! If the screen shows you or your baby could benefit from Healthy Start services, a Healthy Start Home Visitor will contact you. Pregnant women and parents/caregivers of an infant and/or children under age 3 can also call Connect at 877-678-9355 to enroll by phone in the Healthy Start program.
Our partnership: The Healthy Start program is overseen by Healthy Start of North Central Florida Coalition and Central Healthy Start Coalition, which are affiliate partners of WellFlorida Council. Healthy Start services are provided by various county health departments and Kids Central, Inc. Sponsored by State of Florida, Department of Health, HEALTHY START MOMCARE NETWORK, INC., and State of Florida, Agency for Health Care Administration.
Learn more about Florida's Healthy Start at HealthyStartFlorida.com